The Hub Vineyard Church exists to be a resource that encourages, empowers and unites people, churches, cities, and nations. We are a Vineyard church in the Niles area that thinks finding a community that becomes family is key to living a life full of joy and transformation. If you'd like to learn more about us, come and visit us on Sunday or check out any of our upcoming events. WE HAVE TAKEN OUR SERVICES ONLINE. PLEASE CLICK LEARN MORE TO JOIN OUR FACEBOOK GROUP OR CLICK PAST MESSAGES TO HEAR PREVIOUS SERVICES
Each week, we record the message from our Sunday morning service, so even if you could not make it this week - you can still get caught up on the messages. Click below to see all of our recent messages.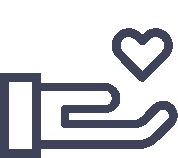 Giving is an act of worship that expresses love and thankfulness to God by offering back a part of what He has entrusted to us. encourage - empower - Unite